As Texas slowly opens its winery tasting rooms, here are some takeaways and "silver linings" related to the coronavirus pandemic from the Texas Fine Wine group. No doubt, COVID-19 has thrown a wrench into Texas' very busy winery tourism seasons. While wineries quickly adjusted and introduced virtual tastings, special wine packs and discounted or complimentary shipping to stay connected to their guests and encourage wine sales, they certainly hoped their tasting rooms would re-open sooner than later.
Wineries Expect a Busier Summer Than Usual
People are ready to get out of the house and they are headed to the Texas Hill Country! With people forgoing flights and long vacations, wineries expect a busier summer than normal as guests plan day and weekend trips.
As people stop sheltering in place, they want to visit wineries, says Julie Kuhlken, co-owner of Pedernales Cellars. "June is usually a quieter month, but since so many people are planning road trips, we expect the Hill Country to be a very popular destination."
"Memorial Day Saturday was close to being our busiest ever for that weekend," says Tommy Wellford, general manager of Duchman Family Winery.
"The Saturday after Memorial Day weekend is usually very slow because of high school and college graduation and families headed out on vacation," says Ron Yates, owner of Spicewood Vineyards. "This year, it was our best Saturday ever for that weekend."
One thing guests should remember – reservations may be required and are often recommended for winery tastings. Walk-ins will always be welcome based on availability.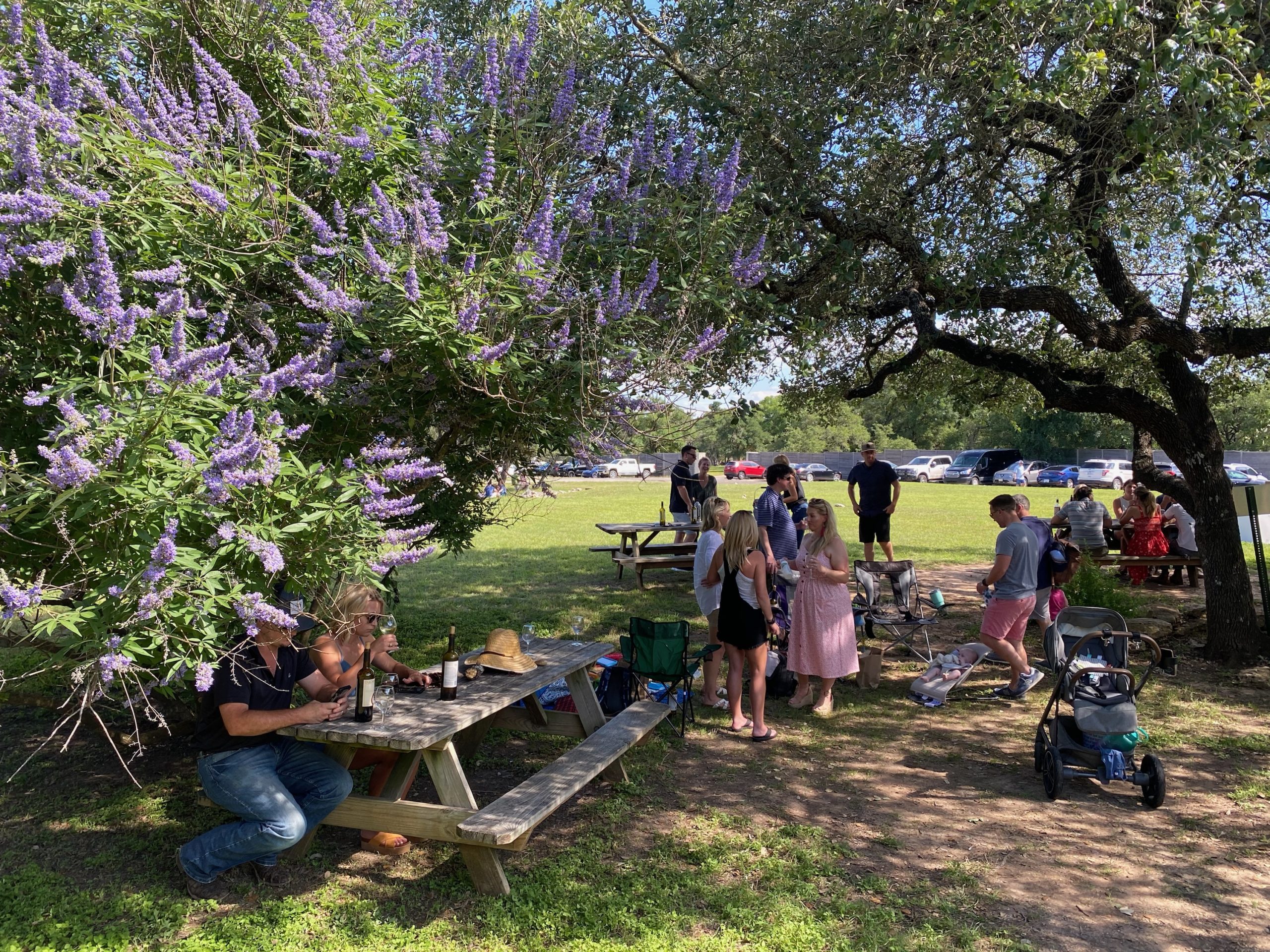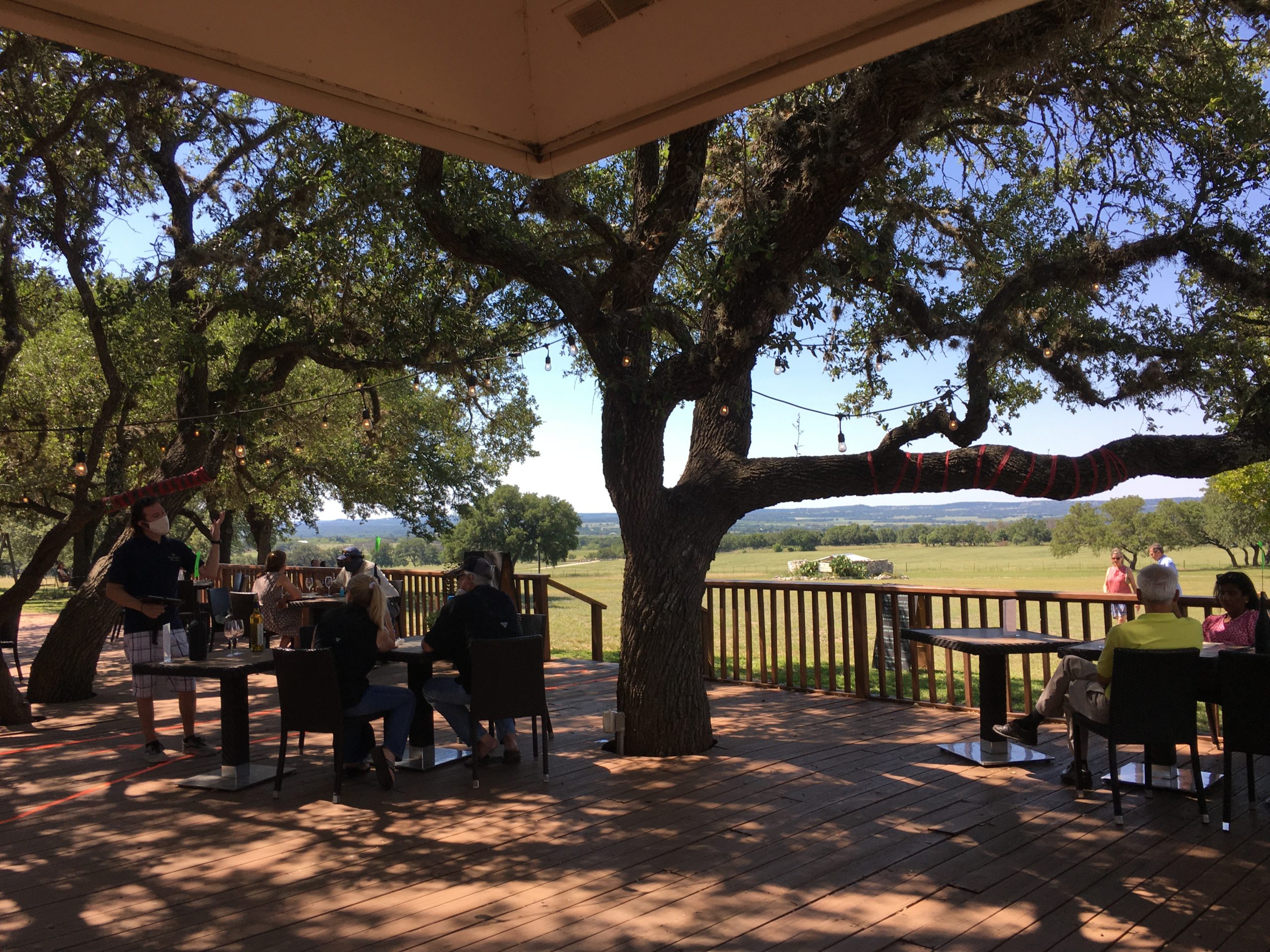 Expect New and Updated Tasting Rooms
Wineries are leveraging their patios, decks and lawns with scenic views to accommodate social distancing for guests. Spicewood Vineyards and Brennan Vineyards have converted their event centers into tasting rooms.
Pedernales has set up tasting stations in its newly renovated tasting room and offers reserved tastings on its patio.
While the tasting room is not open yet, Duchman Family Winery invites guests to enjoy glasses and bottles of wine, as well as new picnic foods available from the kitchen, on its massive lawn covered with big oak trees.
Preparing to open in July, Bending Branch Winery is adding cabanas to host tastings in addition to its Wine Club Lounge. Initially, it will open to Wine Club members by appointment only.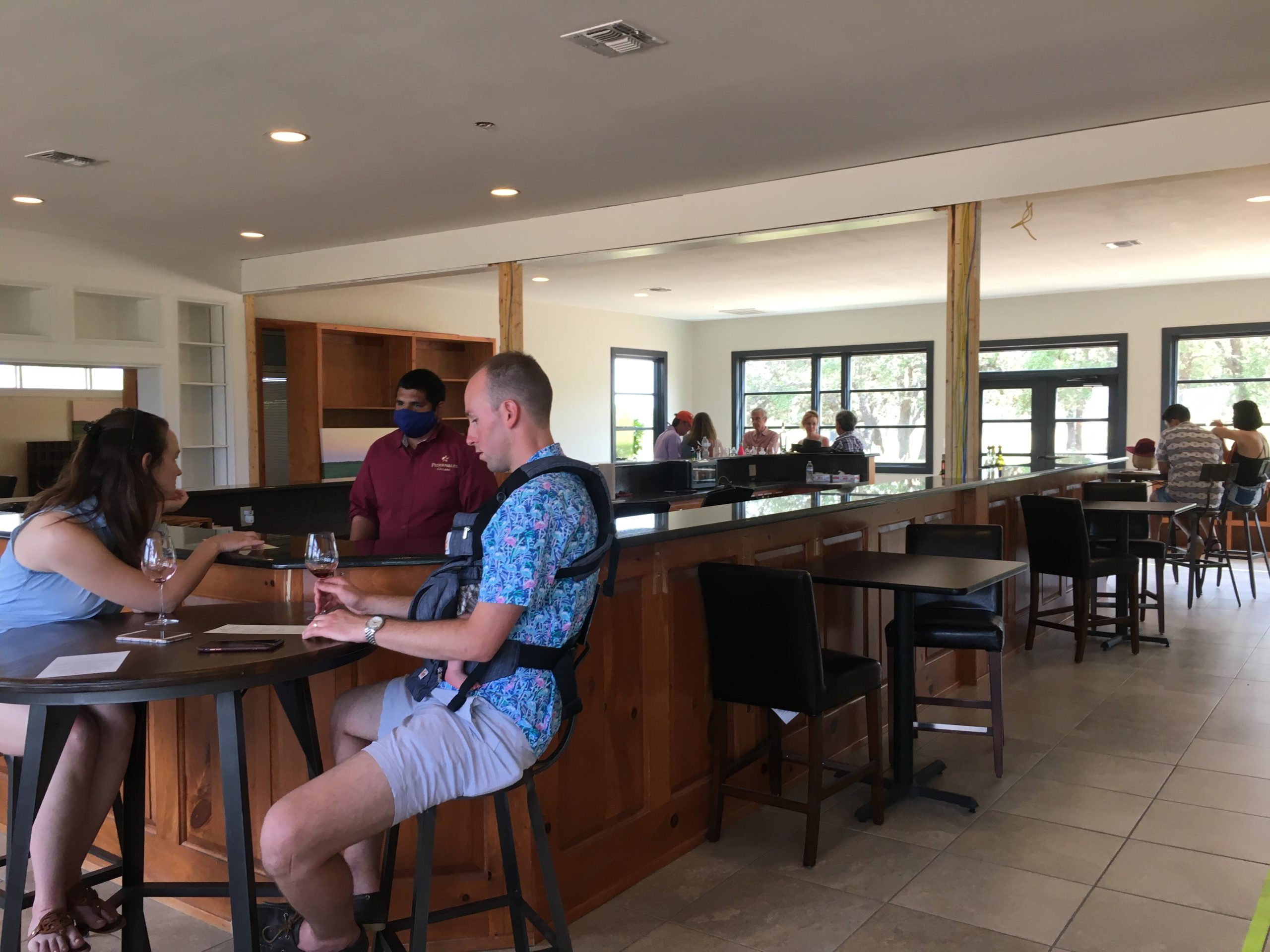 More Intimate Experiences
Interestingly, most wineries have participated in some kind of virtual tasting – from virtual happy hours, Facebook Live chats with winemakers, or videos announcing new releases for Wine Club members. While virtual, these tastings and interviews have provided an up-close-and-personal opportunity for guests to chat with and hear from winery owners and winemakers – not something you can always do when visiting a winery.
And now as tasting rooms open with limited capacity, guests are often enjoying a more intimate tasting – despite six-foot distances and masks.
"The reduced capacity inside and reliance on reservations means that the tasting room has a manageable flow to it and the conversations between staff and guests can be more relaxed," says Julie.
"Guests really love the setting with more room and personal conversations with our team," says Brennan Vineyards COO Rebecca Conley, noting they can choose to sit inside or outside on the patio.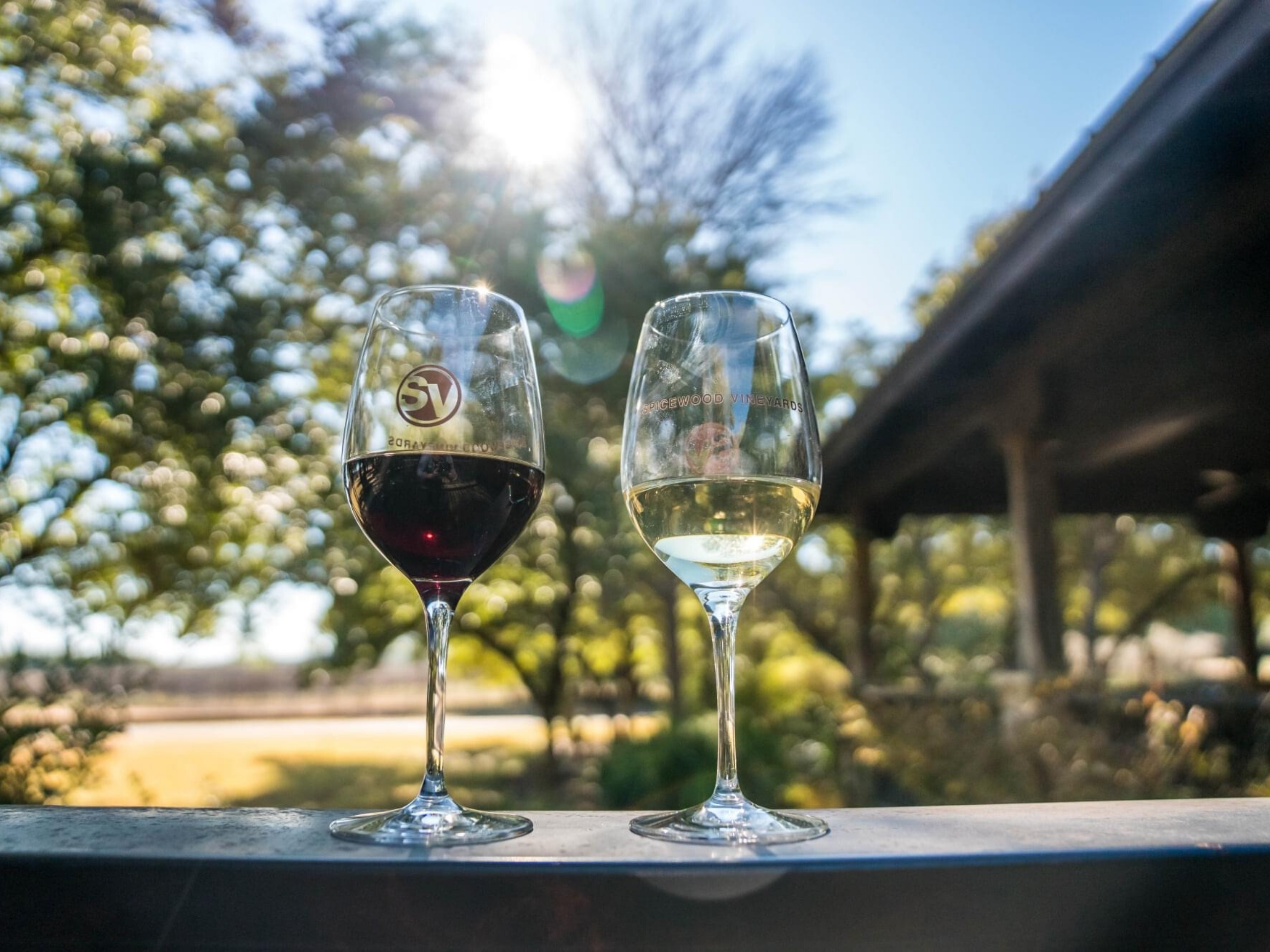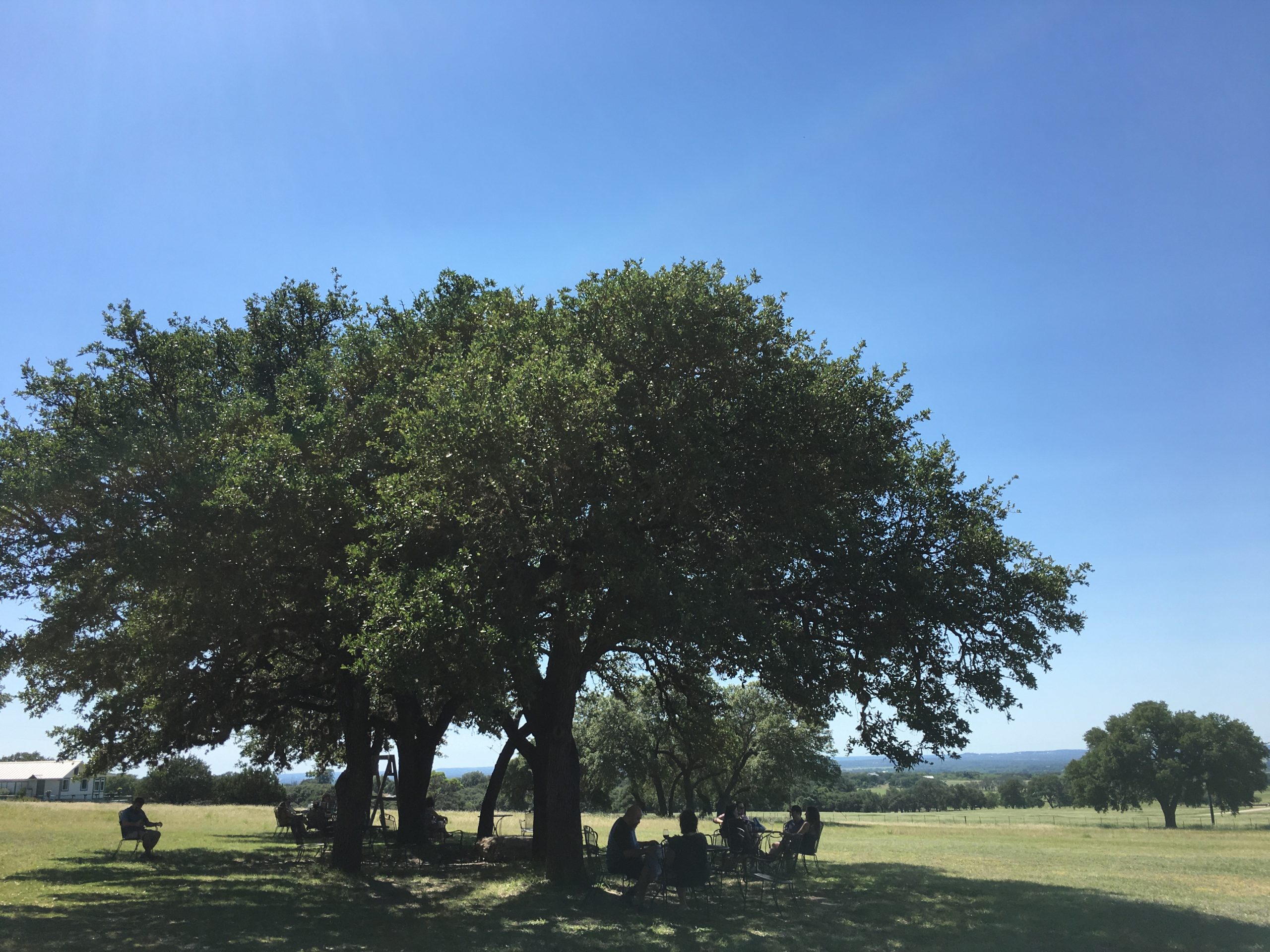 Virtual + In-Person Events
Expect virtual events to continue and be on the look-out for virtual + in-person wine experiences.
Spicewood Vineyards, Brennan Vineyards and Bending Branch Winery are offering complimentary private virtual tastings for anyone who buys a case or more. They are also providing virtual tastings for special events and corporate meetings.
Expect to see wineries hosting limited capacity Wine Club only tasting events – and adding a virtual component – so more members can participate.
Expect limited in-person winery events. "We are considering a vineyard walk to celebrate the 25th anniversary of Kuhlken Vineyards," says Julie.  "We would space out guest arrivals for a partially self-guided tour of the vineyard followed by lunch."
Bending Branch Winery and Brennan Vineyards both plan to continue their virtual happy hours to share new releases with their guests.
"Our wine community has enjoyed the happy hours and have made new friends from these virtual events," says Jen McInnis, general manager of Bending Branch Winery. "Combining virtual and in-person tasting events will only bring our guests and staff closer together."