WINE FUN AND PAIRING GUIDES
Texas Wine & Cheese Pairing Guide
Like Texas grape growers and wineries, Texas cheesemakers are passionate about the land, animals and milk that result in award-winning cheese that often reflect the season. That's why Texas wines and Texas cheeses are such a great pairing.
Texas Fine Wine teamed up with Antonelli's Cheese to create our first-ever cheese and wine pairing guide featuring four of our wines with four Texas cheeses. The guide also includes pro tips on how to pair cheeses with wines. Take a look at these featured Texas wine and cheese pairings!
Texas is, of course, known for its barbecue! Here are some wine pairings for everything from brisket to ribs!
Check out some iconic Texas recipes from the "United Tastes of Texas" cookbook, paired with Texas Fine Wines to showcase the diversity of Texas cuisine and terroir.
PARTY FUN
Fun materials to enjoy at home. Have a party and see how much your friends know about Texas wine!
Blind taste Texas wines against international counterparts using this five page party-in-a-box.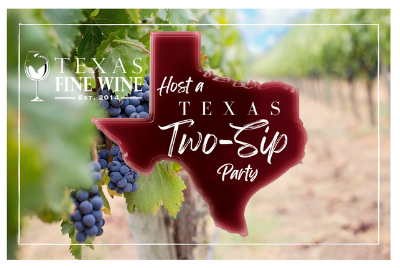 Some of the most popular grapes in the world (Chardonnay, Pinot Noir and others) hail from cool climates but Texas grows grapes better suited to a warm climate. Not familiar with Viognier or Tempranillo? This is your guide to finding great Texas wines that are good alternatives to more familiar wines.