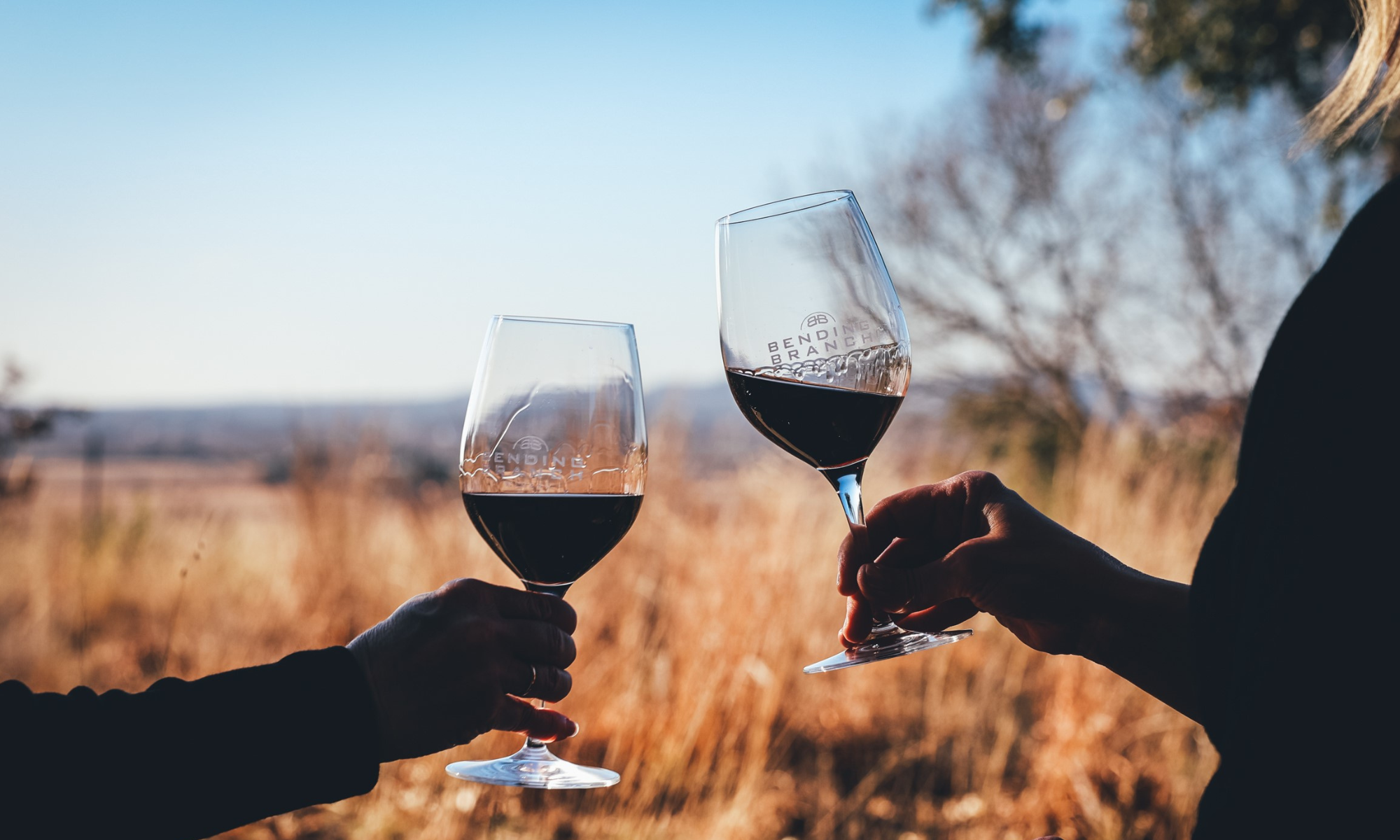 October is Texas Wine Month, a celebration of all things Texas wine, including finishing harvest, recognizing Texas as the fifth-largest wine producing state, and releasing some new and exceptional Texas wines.
Texas Fine Wine – which includes Bending Branch Winery, Duchman Family Winery, Pedernales Cellars and Spicewood Vineyards – hosts its annual Texas Wine Month dinner on Saturday, Oct. 7 at Duchman Family Winery.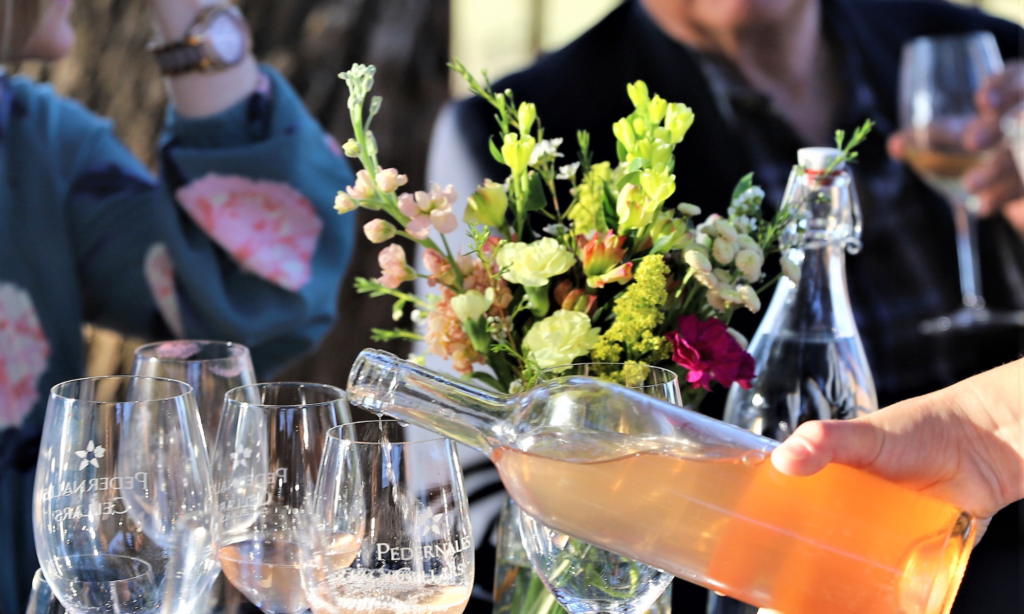 Texas Fine Wine will also host a virtual Talk and Taste on Tuesday, October 10 at 6 p.m. on Zoom to talk about some great wines for Fall, including a sparkling Picpoul Blanc from Bending Branch and three red blends to pair with our cooler temperatures, including the Duchman Family Winery GSM, Pedernales Cellars Cuvee 1853 and Spicewood Vineyards' The Independence.
Bending Branch Winery 2022 Sparkling Picpoul Blanc, Texas High Plains ($45) – honeycrisp apple, lime zest, creamy lemon curd
Duchman Family Winery 2018 GSM, Texas High Plains ($30) – blackberry, black cherry, plum, peppercorn, dried flowers
Spicewood Vineyards 2020 The Independence (Cabernet 49%, Merlot 47%, Petit Sirah 3%) ($44) – red cherry, black cherry, blackberry, eucalyptus, graphite and cocoa
Pedernales Cellars 2020 Cuvee 1853 (49% Cinsault, 28% Alicante Bouschet, 15% Syrah, 8% Mourvèdre) ($38) – dark chocolate, black cherries, allspice, and forest floor with hints of dried herbs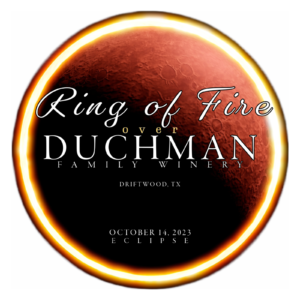 The best way to celebrate Texas Wine Month is to visit a Texas winery. The annular eclipse happens on Oct. 14 and winery lawns provide a great viewing area! An annular solar eclipse occurs when the moon appears relatively small in the sky so it does not fully cover the disk of the sun, leaving a thin outer ring often called "a ring of fire."
Here are some upcoming Texas wine events that you will want to check out:
Texas Fine Wine Dinner              Saturday, Oct. 7, Duchman Family Winery
Texas Fine Wine Talk and Taste   Tuesday, Oct. 10, Zoom
Big Texas Reds Guided Tasting    Friday, Oct. 13, Bending Branch Winery
Ring of Fire Over Duchman        Saturday, Oct. 14, Duchman Family Winery
Annular Solar Eclipse 2023         Saturday, Oct. 14, Pedernales Cellars
Tandem Retrospective               Saturday, Oct. 14, Spicewood Vineyards
Supper & Songs Saturday           Saturday, Oct. 21, Duchman Family Winery
Paella Party in the Vines            Saturday, Oct. 21, Spicewood Vineyards
Holiday Glogg Release               Friday, Oct. 27, Pedernales Cellars
Fall Feast Vintner's Dinner         Saturday, Oct. 28, Pedernales Cellars