As the year comes to a close, the Texas Fine Wine group of wineries announces its top honors from recent wine competitions, with many accolades given to the red wines just being released from the 2017 vintage, arguably the best vintage in Texas wine history.
"2017 is one of the best vintages in recent history and many Texas reds are bringing home double gold and golds at prestigious wine competitions," says Julie Kuhlken, co-founder of Pedernales Cellars. "After the devasting 2013 and 2014 freezes, growers invested in new technologies such as wind machines to protect their crops while expanding vineyards. Those grapes came to fruition three years later in 2017 as Hurricane Harvey beared down on the Texas coast, driving cooler temperatures to the High Plains that resulted in an exceptional crop."
Here is a list of awards from the 2020 San Francisco International Wine Competition, 2020 Lone Star International Wine Competition, 2021 San Antonio Stock Show & Rodeo International Wine Competition; and 2021 Houston Rodeo Uncorked! International Wine Competition.
BENDING BRANCH WINERY
Best of Herd Texas Winery – 2021 San Antonio Stock Show & Rodeo International Wine Competition
2017 Cabernet Sauvignon, Newsom Vineyards – Gold at 2021 San Antonio Stock Show & Rodeo International Wine Competition and Gold/Best in Class Cabernet Sauvignon at 2020 Lone Star International Wine Competition
2017 Petite Sirah, Newsom Vineyards – Double Gold at 2021 San Antonio Stock Show & Rodeo International Wine Competition
2017 Tempranillo, Newsom Vineyards – Top of Class/Gold at 2021 San Antonio Stock Show & Rodeo International Wine Competition
2017 Malbec, Newsom Vineyards – Gold at 2021 San Antonio Stock Show & Rodeo International Wine Competition
2017 Tannat CM, Tallent Vineyards – Gold at 2021 San Antonio Stock Show & Rodeo International Wine Competition
2019 Estate Picpoul Blanc – Silver at 2020 Lone Star International Wine Competition
2017 Double Barrel Tannat, Texas – Silver at 2020 Lone Star International Wine Competition
2017 Tannat, Newsom Vineyards – Silver at 2020 Lone Star International Wine Competition
2018 Texas Tannat – Silver at 2020 Lone Star International Wine Competition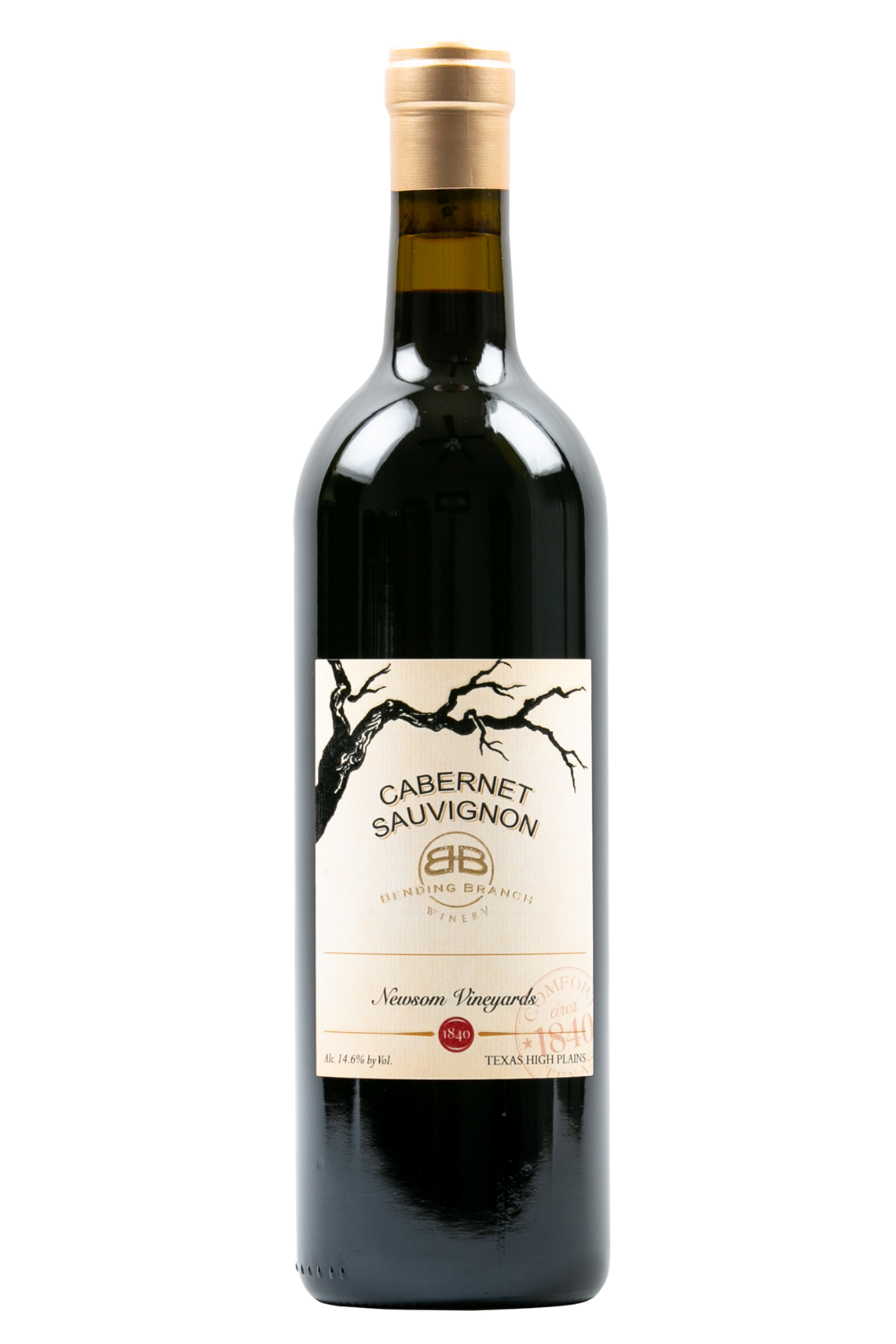 Bending Branch Cabernet Sauvignon, Newsom Vineyards 
Bending Branch Petite Sirah, Newsom Vineyards 
BRENNAN VINEYARDS
2019 Dry Rosé, Comanche County – Silver/Texas Class Champion at 2021 Houston Rodeo Uncorked! International Wine Competition
2019 Viognier, Comanche County – Silver/Reserve Texas Class Champion at 2021 Houston Rodeo Uncorked! International Wine Competition and Silver at 2020 Lone Star International Wine Competition
2019 Reserve Viognier, Newburg Vineyard – Silver at 2021 Houston Rodeo Uncorked! International Wine Competition
2017 Super Nero, Newburg Vineyard – Silver at 2021 Houston Rodeo Uncorked! International Wine Competition
NV W (Winemaker's Choice) – Silver at 2021 Houston Rodeo Uncorked! International Wine Competition
2017 Tempranillo – Silver at 2021 Houston Rodeo Uncorked! International Wine Competition
2018 Graciano, Texas High Plains – Silver at 2020 Lone Star International Wine Competition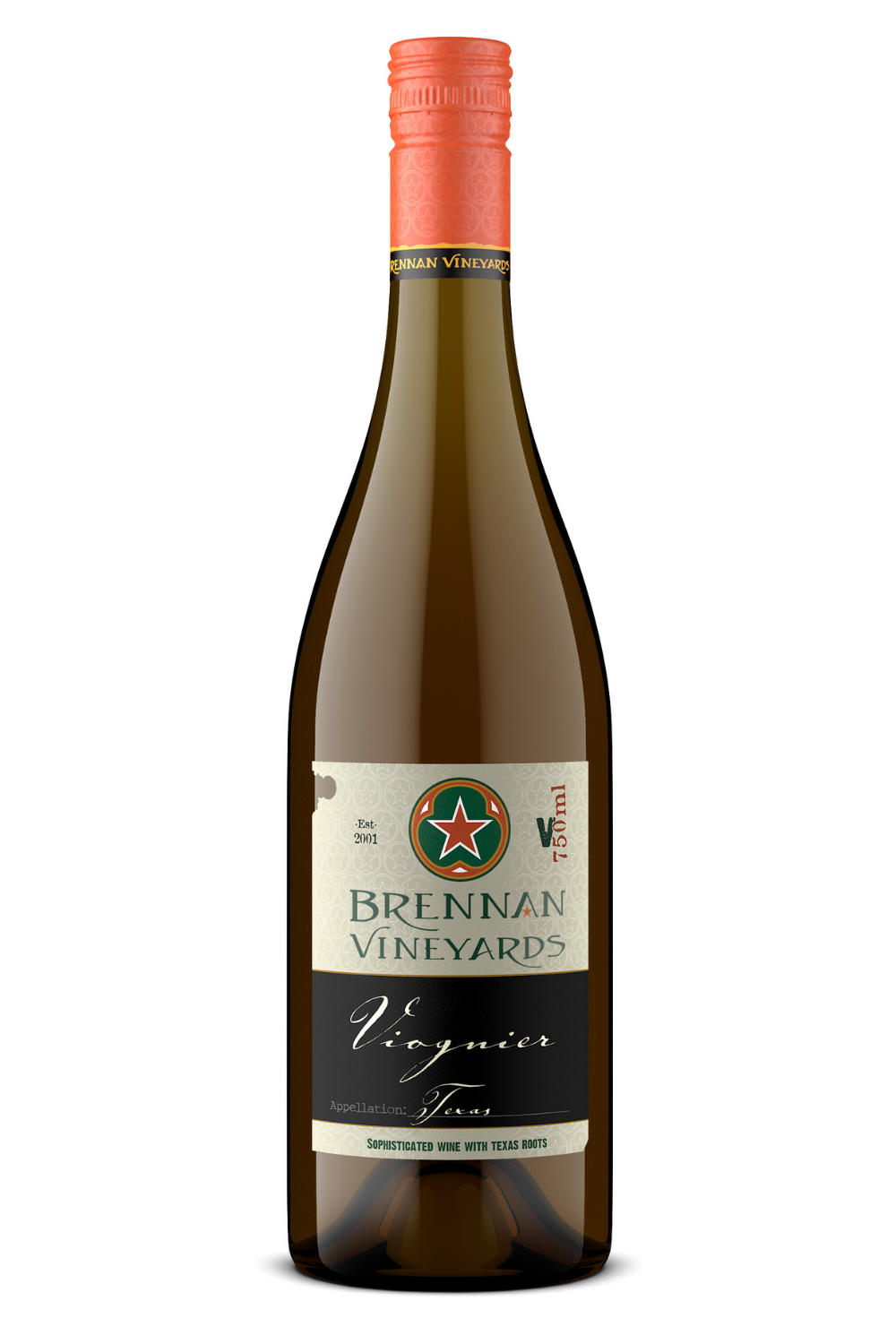 Brennan Vineyards Viognier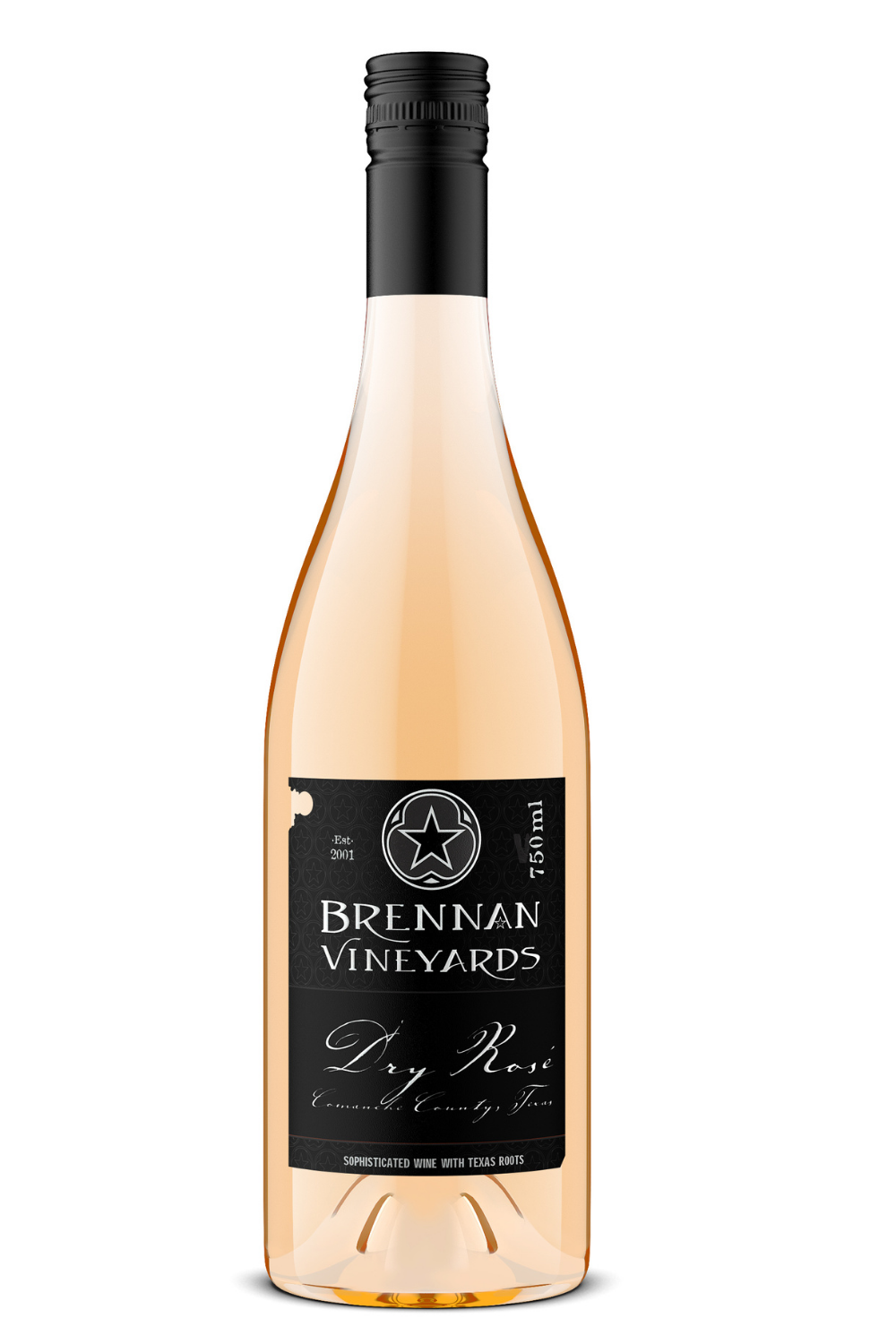 Brennan Vineyards Dry Rose 
DUCHMAN FAMILY WINERY
2016 Tempranillo, Salt Lick Cellars – Gold at 2021 Houston Rodeo Uncorked! International Wine Competition and Silver at 2020 San Francisco International Wine Competition
2017 Montepulciano, Oswald Vineyard – Silver at 2020 San Francisco International Wine Competition
2018 Trebbiano, Bingham Family Vineyards – Silver at 2020 San Francisco International Wine Competition and Silver/Reserve Class Champion/Reserve Texas Class Champion at 2021 Houston Rodeo Uncorked! International Wine Competition
2018 Viognier, Bingham Family Vineyards — Silver at 2020 San Francisco International Wine Competition
2016 Aglianico, Oswald Vineyard – Silver at 2021 Houston Rodeo Uncorked! International Wine Competition
NV Progression 2 — Silver at 2021 Houston Rodeo Uncorked! International Wine Competition
2018 Sangiovese, Reddy Vineyards — Silver at 2021 Houston Rodeo Uncorked! International Wine Competition
2017 Vermentino, Bingham Family Vineyards — Silver at 2021 Houston Rodeo Uncorked! International Wine Competition
2017 GSM, Salt Lick Vineyard – Silver/Texas Class Champion at 2021 Houston Rodeo Uncorked! International Wine Competition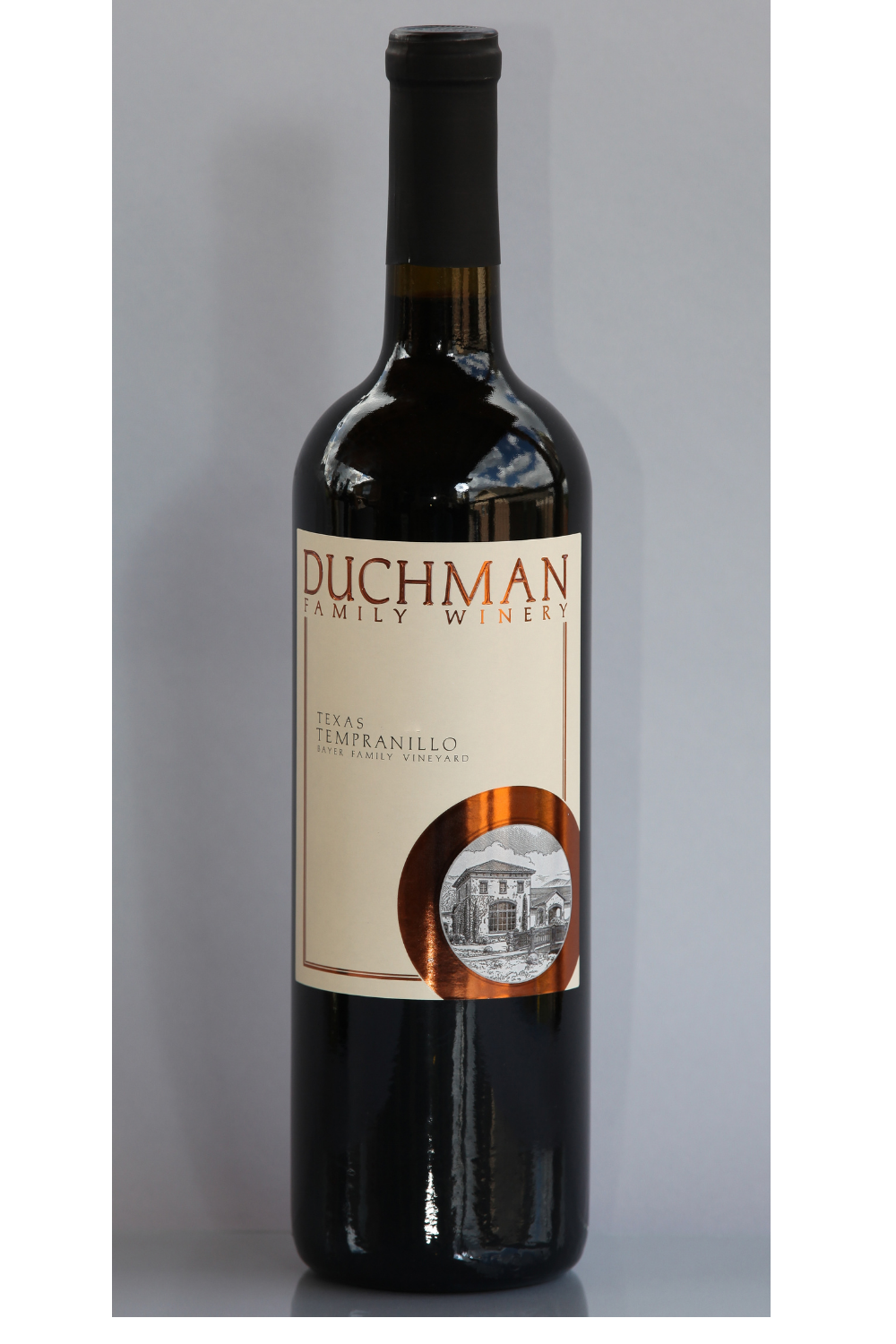 PEDERNALES CELLARS
2018 Viognier Reserve – Gold at 2021 San Antonio Stock Show & Rodeo International Wine Competition and Silver at 2021 Houston Rodeo Uncorked! International Wine Competition
2017 GSM Melange – Gold/Reserve Class Champion/Texas Class Champion at 2021 Houston Rodeo Uncorked! International Wine Competition; Gold at 2021 San Antonio Stock Show & Rodeo International Wine Competition; International Grand Star-Red and Gold/Best International Proprietary Red Blend at 2020 Lone Star International Wine Competition; and Silver at 2020 San Francisco International Wine Competition
2017 Malbec – Double Gold at 2020 Finger Lakes International Wine Competition; Gold at 2021 San Antonio Stock Show & Rodeo International Wine Competition; Gold/Best International Malbec at 2020 Lone Star International Wine Competition; Silver at 2020 San Francisco International Wine Competition; and Silver/Texas Class Champion at 2021 Houston Rodeo Uncorked! International Wine Competition
2017 Texas High Plains Graciano – Gold at 2020 San Francisco International Wine Competition; Gold at 2021 San Antonio Stock Show & Rodeo International Wine Competition; and Silver at 2021 Houston Rodeo Uncorked! International Wine Competition
2017 Tempranillo Reserve – Gold at 2021 San Antonio Stock Show & Rodeo International Wine Competition; Silver at 2020 San Francisco International Wine Competition; and Silver at 2021 Houston Rodeo Uncorked! International Wine Competition
2017 Texas High Plains Tempranillo – Gold at 2020 Finger Lakes International Wine Competition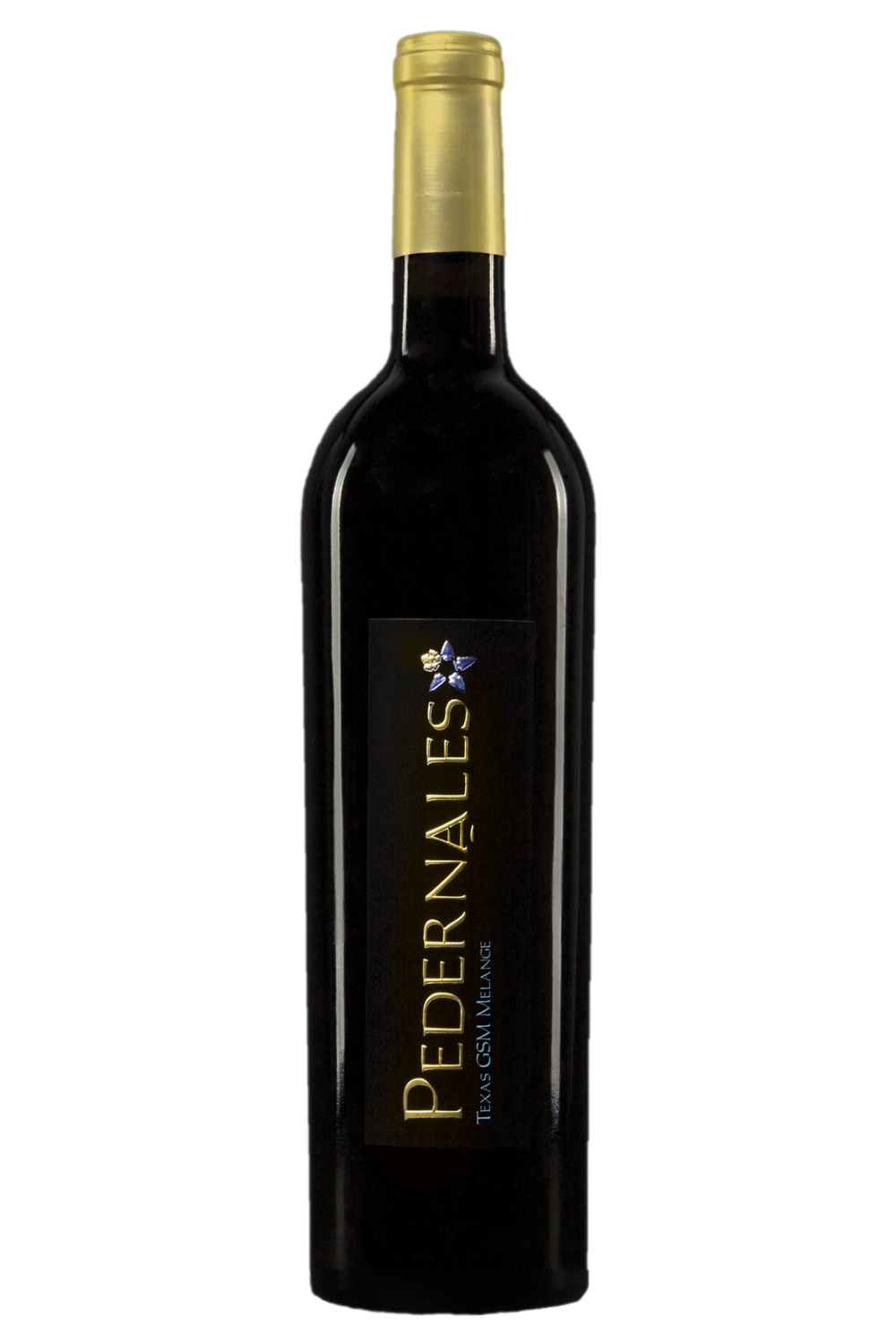 Pedernales Cellars Melange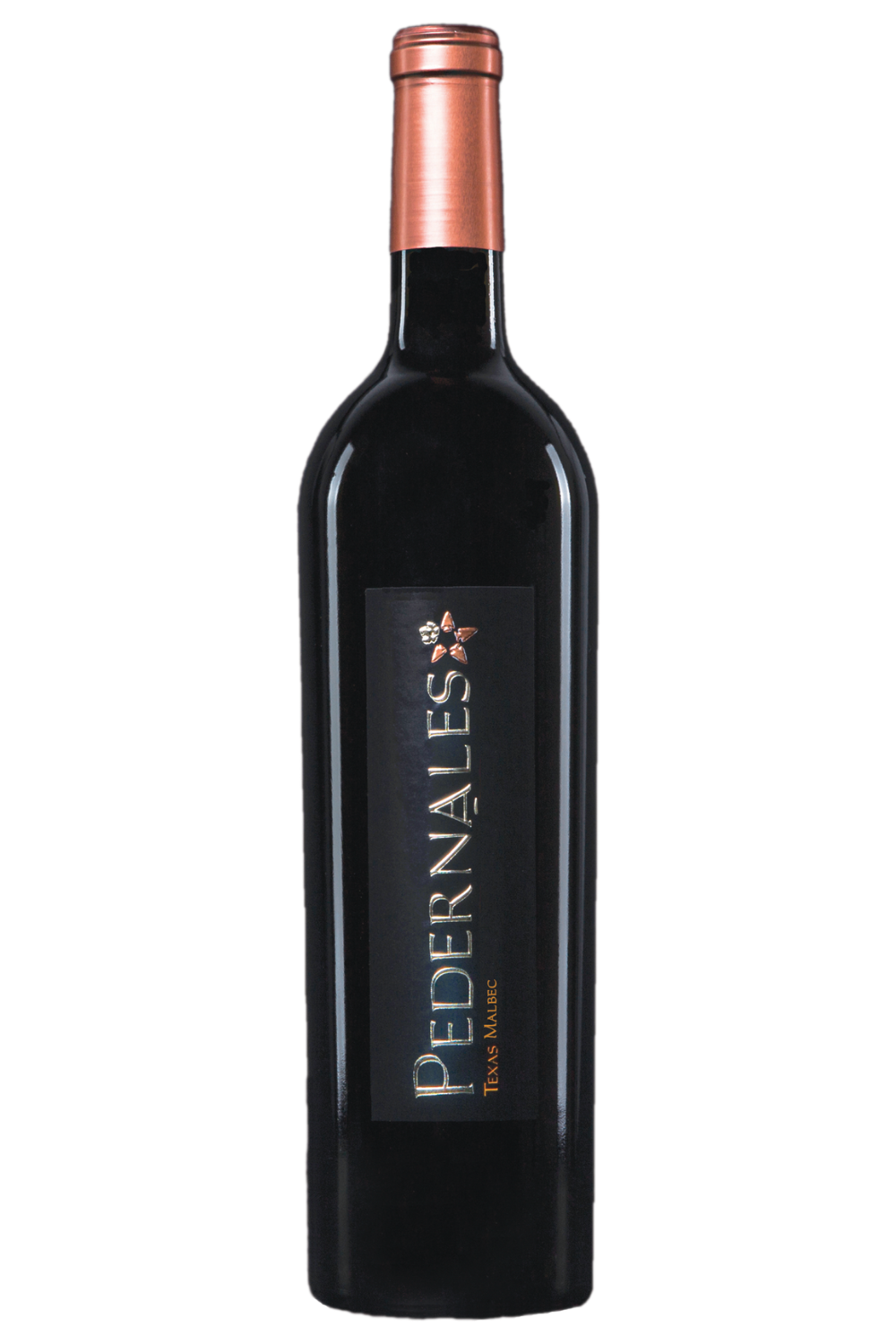 Pedernales Cellars Malbec
SPICEWOOD VINEYARDS
2017 Tenny Wren Red Blend – Gold at 2020 San Francisco International Wine Competition and Silver/Reserve Texas Class Champion at 2021 Houston Rodeo Uncorked! International Wine Competition
2017 Estate Syrah – Double Gold/Class Champion/Texas Class Champion at 2021 Houston Rodeo Uncorked! International Wine Competition and Silver at 2020 San Francisco International Wine Competition
2018 Tempranillo, Dutton Vineyards, Texas High Plains – Gold at 2021 Houston Rodeo Uncorked! International Wine Competition and Silver at 2020 Lone Star International Wine Competition
2017 Estate Tempranillo – Gold/Reserve Texas Class Champion at 2021 Houston Rodeo Uncorked! International Wine Competition; Silver at 2020 San Francisco International Wine Competition; and Silver at 2020 Lone Star International Wine Competition
2017 Good Guy – Gold at 2021 Houston Rodeo Uncorked! International Wine Competition and Silver at 2020 San Francisco International Wine Competition
2019 Estate Sauvignon Blanc – Silver/Texas Class Champion at 2021 Houston Rodeo Uncorked! International Wine Competition and Silver at 2020 Lone Star International Wine Competition
2019 Grenache Rosé – Silver at 2020 San Francisco International Wine Competition
Spicewood Vineyards Estate Tempranillo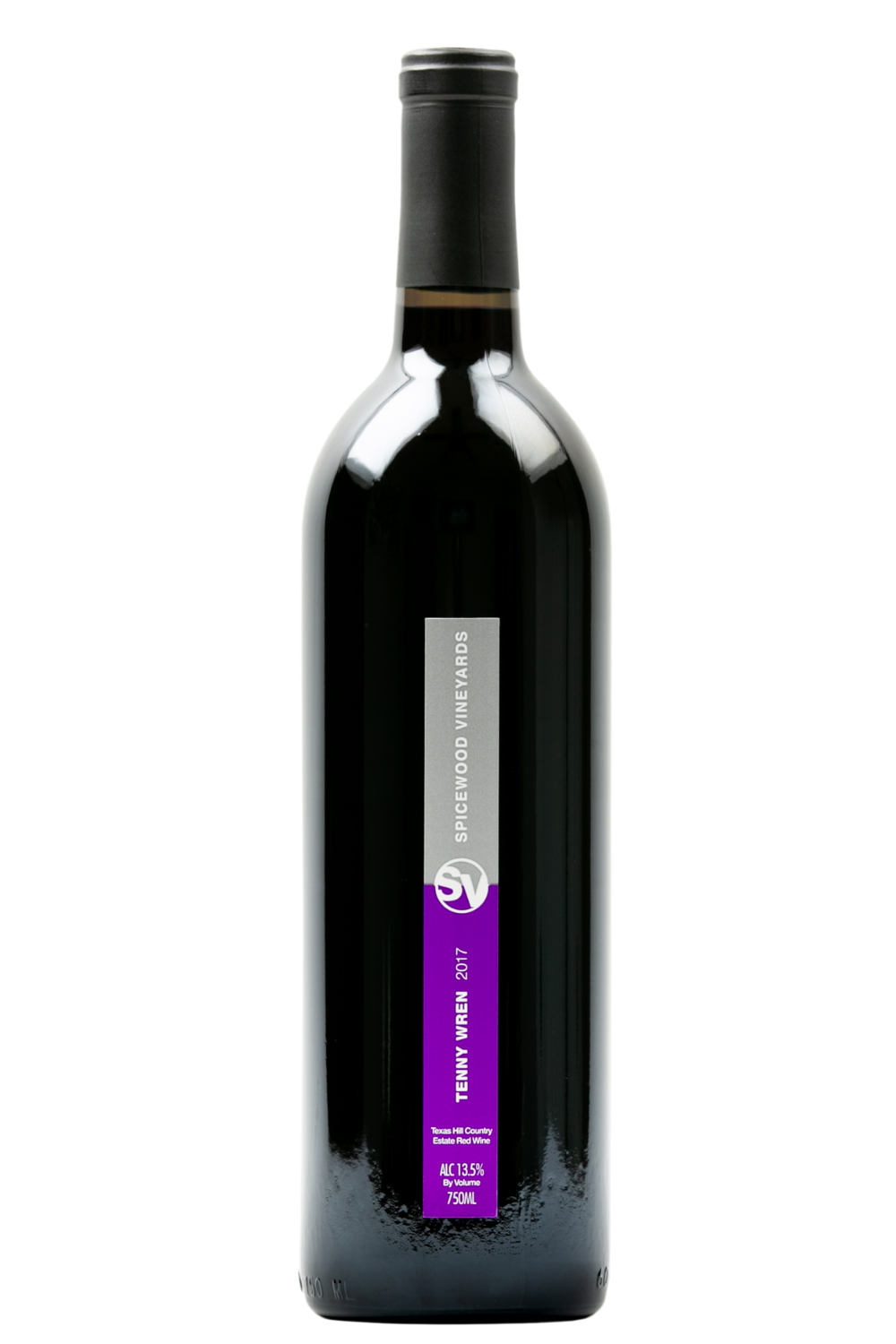 Spicewood Vineyards Tenny Wren