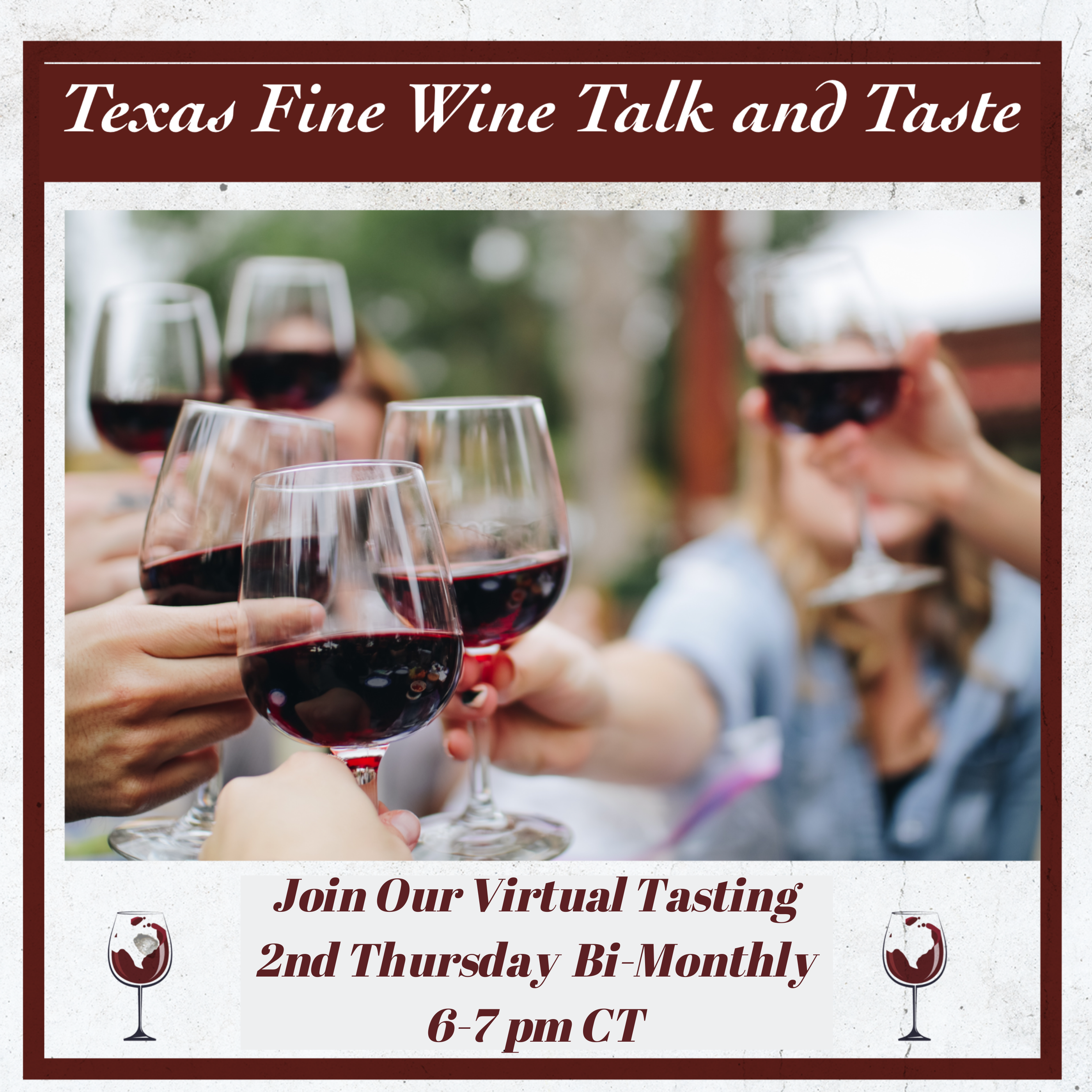 We are looking forward to continuing our series of Talk and Tastes, where we feature favorite and new wines from our four wineries and talk about them as well as other goings-on in the Texas wine industry.
It's a great way to keep up with news and events happening with Bending Branch Winery, Duchman Family Winery, Pedernales Cellars and Spicewood Vineyards and the growers that they work with.
We are shifting to bi-monthly Talk and Tastes on the second Thursday of the month, starting in February, from 6-7 p.m. CT.
Here are the dates and themes for the year (subject to change) and the wines we will share during the first two.
February 10: Winter Reds
Bending Branch 2018 Petite Sirah, Newsom Vineyards
Duchman 2018 Montepulciano, Oswald Vineyard
Pedernales 2019 Texas Mourvèdre
Spicewood 2019 Tempranillo (red label), Friesen Vineyards
April 14: Single Vineyard Wines
Bending Branch 2018 Tannat, Newsom Vineyards
Duchman 2020 Roussanne, Oswald Vineyard
Pedernales 2019 Petite Sirah, Farmhouse Vineyards
Spicewood 2019 Tempranillo (black label), Dutton Vineyards
June 9: Summer Sippers
Bending Branch Winery 2021 Picpoul Blanc, Texas High Plains
Duchman Family Winery 2019 Trebbiano, Bingham Family Vineyards
Pedernales Cellars 2020 Kyla Pet-Nat
Spicewood Vineyards 2021 Grenache Rosé
August 11: Winemaker/Owner Favorite Wines
Bending Branch Winery 2019 Anniversary Blend 
Duchman Family Winery Progression 3, Oswald Vineyard
Pedernales Cellars 2020 Texas High Plains Grenache
Spicewood Vineyards 2018 Blend 2
October 13: Texas Hill Country vs. Texas High Plains
December 8: Texas Fine Wine Holiday Bundle