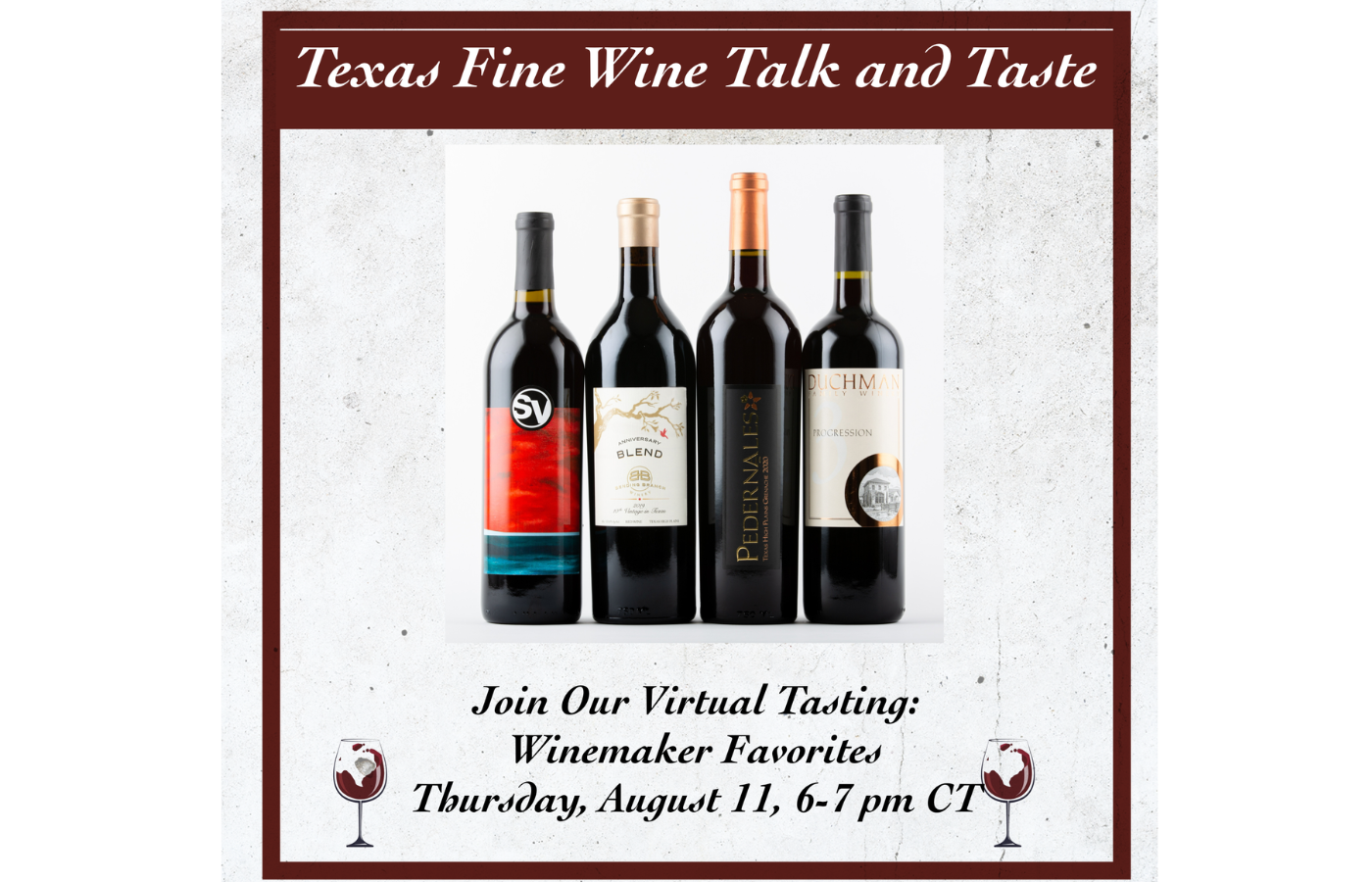 We hope you will join us at the August 11 virtual tasting as we taste and talk about our Winemaker Favorites!
Pick up one of the bottles below (or your favorite wines from Bending Branch Winery, Duchman Family Winery, Pedernales Cellars and/or Spicewood Vineyards) and hop on the Talk and Taste from 6-7 p.m. CT on Zoom.
Bending Branch Winery 2019 Anniversary Blend – a blend of Cabernet Sauvignon, Malbec, Petite Sirah and Petit Verdot, with notes of blueberry, dried strawberry, cardamom and violet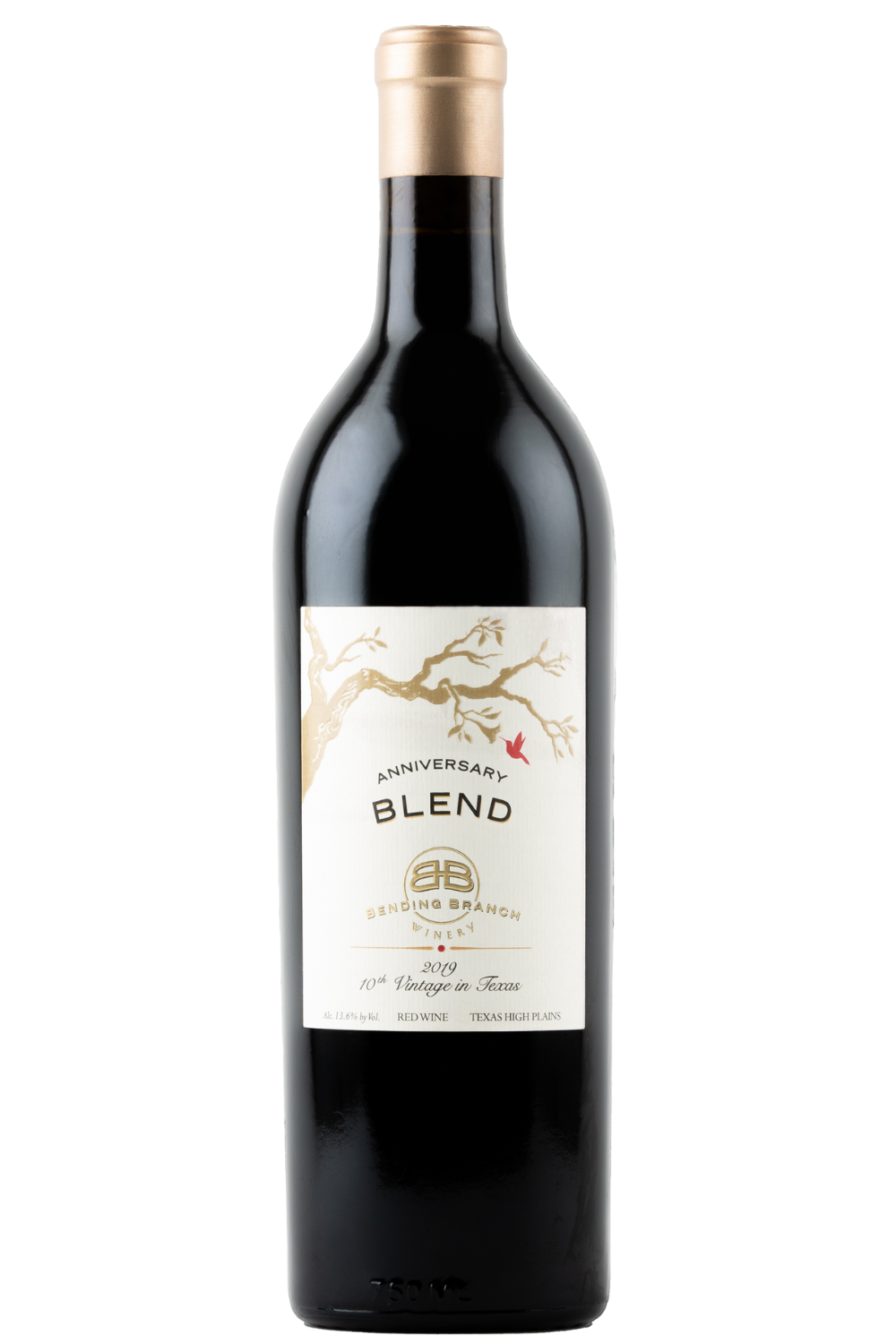 Duchman Family Winery Progression 3, Oswald Vineyard – elegant blend of Montepulciano and Aglianico aged in American and French Oak for over 30 months.  Notes of dark red and black fruits and peppery spiciness, with well-integrated tannins and long finish.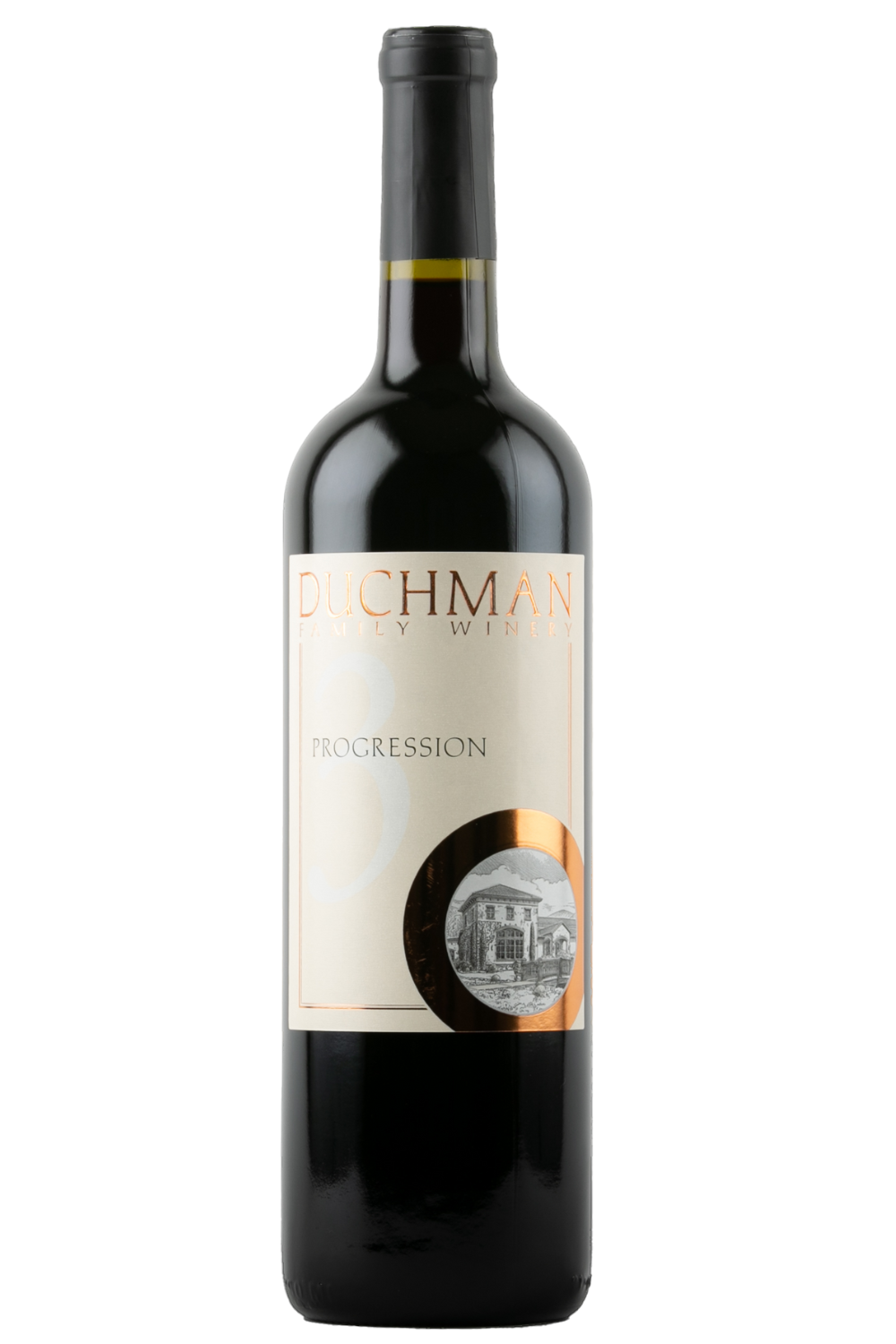 Pedernales Cellars 2020 Texas High Plains Grenache – leads with notes of strawberry, potpourri, menthol with excellent acidity and minerality on the palate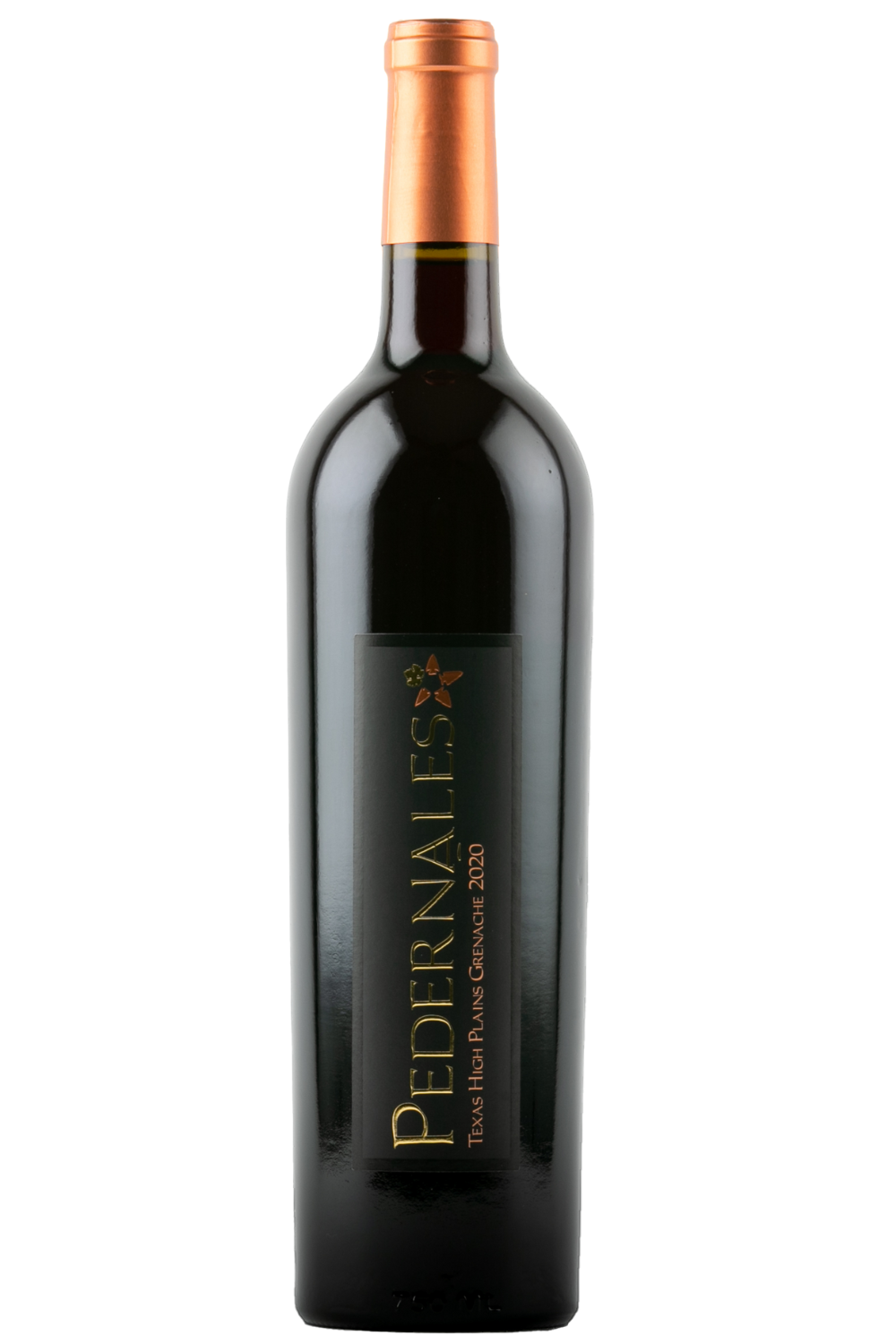 Spicewood Vineyards 2018 Blend 2 – blend of Cabernet Sauvignon from Friesen Vineyards, Grenache from Farmhouse Vineyards and Sangiovese from Newsom Vineyards, with notes of blackberries, red plum, black tea and Herbs de Provence