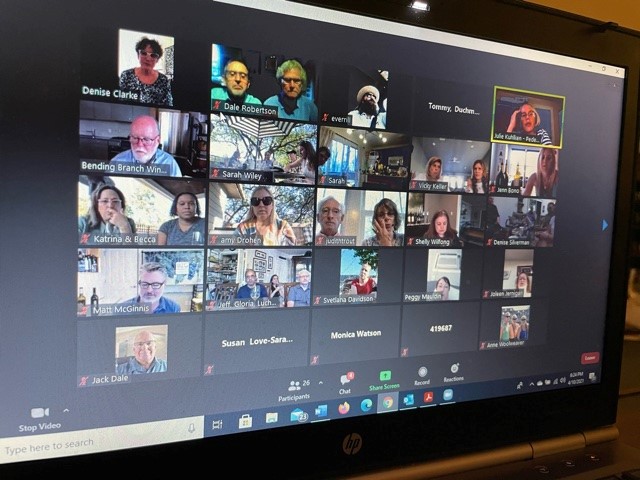 We are going to celebrate Texas wines and Texas cheeses during our May 13 virtual tasting from 6-7 p.m.  We will share some fun tips and talk about our favorite pairings. Feel free to pick up the wines and cheeses featured in our new Cheese & Wine Pairing Guide or check out the wines and cheeses below.
Of course, feel free to find something similar or create your own pairing for whatever Texas Fine Wine you have on hand and tell us about it! No rules here…just fun!
Bending Branch Tannat Frizzante with Pure Luck Farm & Dairy June's Joy goat milk cheese
Duchman Sangiovese with River Whey Creamery Indigo Ridge Gouda style with Gruyere flair
Pedernales Viognier Reserve with a Doublin' Down from Armagh Creamery (a double-cream, soft-ripened cheese) or a goat gouda
Spicewood Vineyards Syrah with River Whey Creamery Whey Blue Cheese or the Veldhuizen Sheep Cheddar
These delicious cheeses are available at Antonelli's Cheese (always a great source for Texas cheese!). Or pick up your favorites at your nearby store to pair with our wines.
Here is the Zoom link – see you on May 13! https://us02web.zoom.us/j/89645137523?pwd=TkYzSk5nNDdudCtPNnExUHVXTlEzQT09