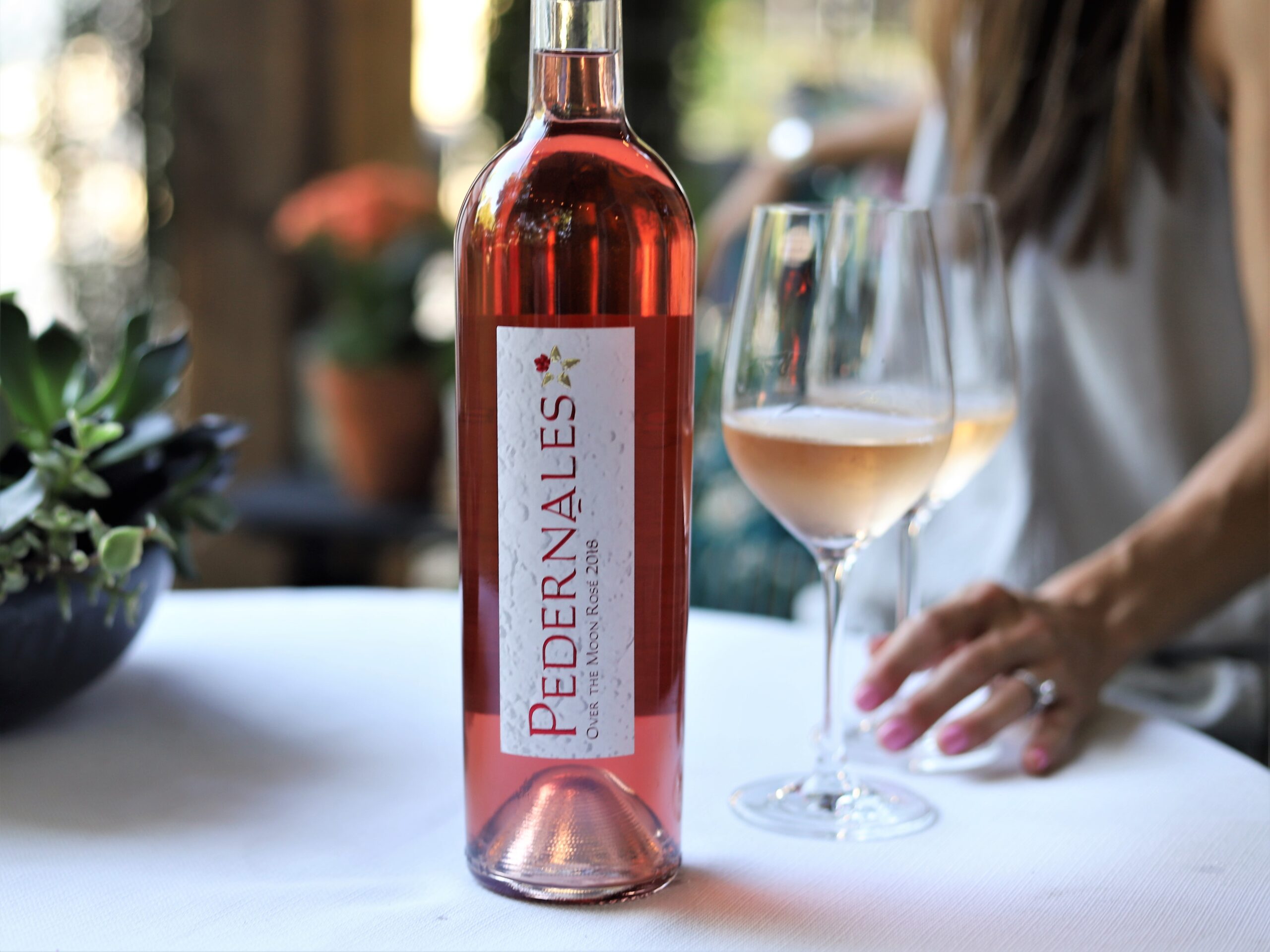 With Valentine's Day around the corner, there's hardly another wine from Texas that is more romantic than this one! This pretty rosé wine was named in honor of Larry and Jeanine Kuhlken and their love story. Larry and Jeanine planted Kuhlken Vineyards and started the journey to what is now Pedernales Cellars.
Larry and Jeanine met at NASA during the Apollo 11 mission in 1969. As one of the first generation of computer programmers, they had been contracted by IBM to work on the moon project. When the moon landing occurred that summer, Jeanine was already expecting their daughter Julie who was born a week or so later.
They have been 'over the moon' in love ever since and Pedernales Cellars' owners and siblings David and Julie Kuhlken made this wine as an homage to their parents' commitment to each other, their inspirational relationship, and the possibilities they introduced for the winery when they planted the vineyard 27 years ago.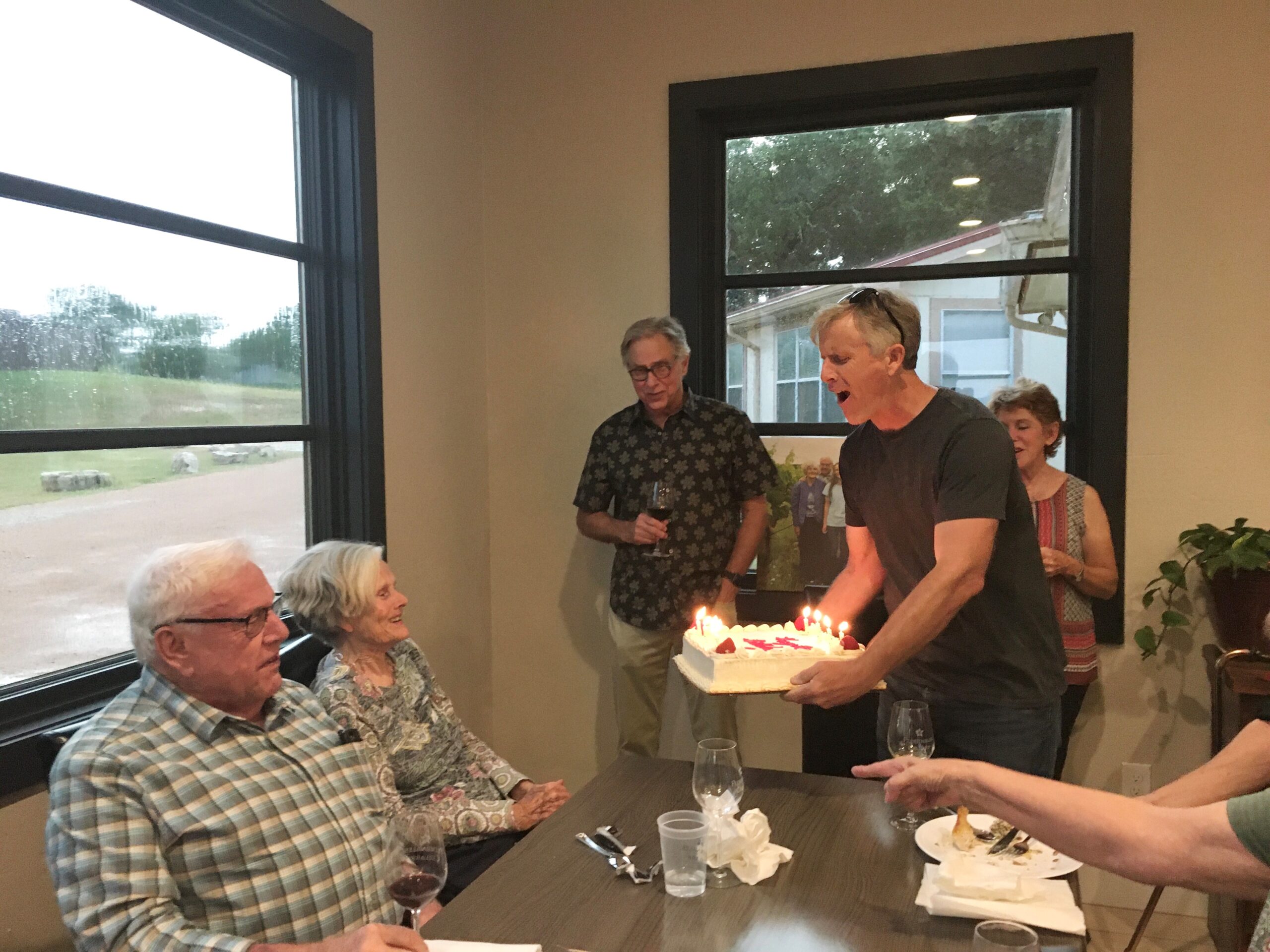 The 2021 vintage was a challenging one, with a rainy and cool growing season that slowed the ripening of grapes. As a result, winemaker Joanna Wilczoch choose a combination of direct press rosé with saignée lots (saignée involves 'bleeding' off some of the juice from a red wine before fermentation) and fermented the wine in stainless steel.
The 2021 Over the Moon rosé, a blend of Grenache, Cinsault, Mourvèdre, Sangiovese and Carignan, has delicate notes of peach, apricot, pear and rose petals.
Celebrate Valentine's Day with a visit to Pedernales on Sunday, February 12 for a tasting room takeover with wine and small bites pairings.
The event runs from 1-4 pm, and includes the following pairing menu:
2021 Sparkling Vermentino
2021 Over The Moon Rosé paired with White Chocolate Strawberry
2017 Malbec paired with Aged White Cheddar
2013 Kuhlken-Österberg paired with Candied Bacon with Smoked Gouda
Texas Ruby Port paired with Dark Chocolate Mousse
Make a reservation here for your favored time slot.